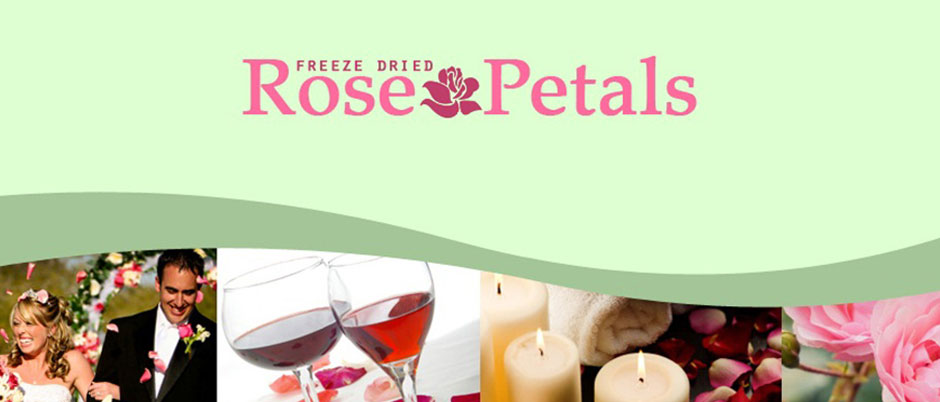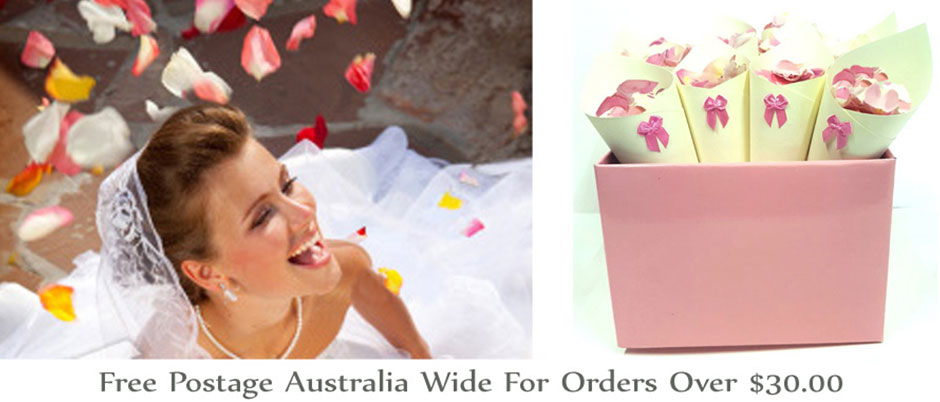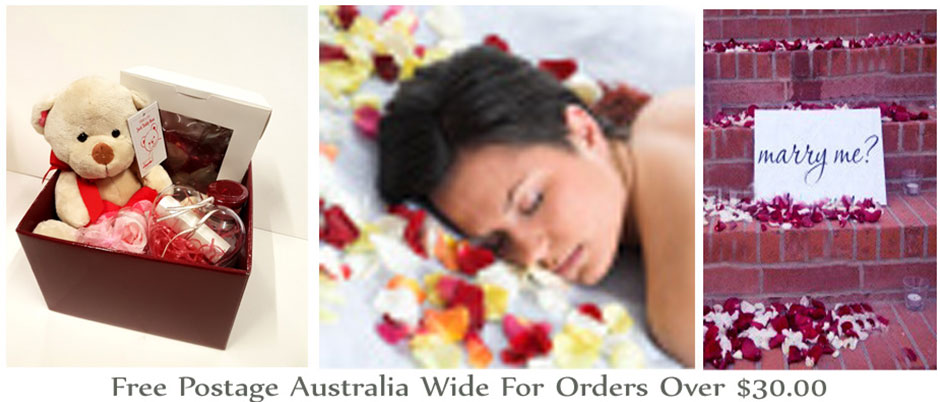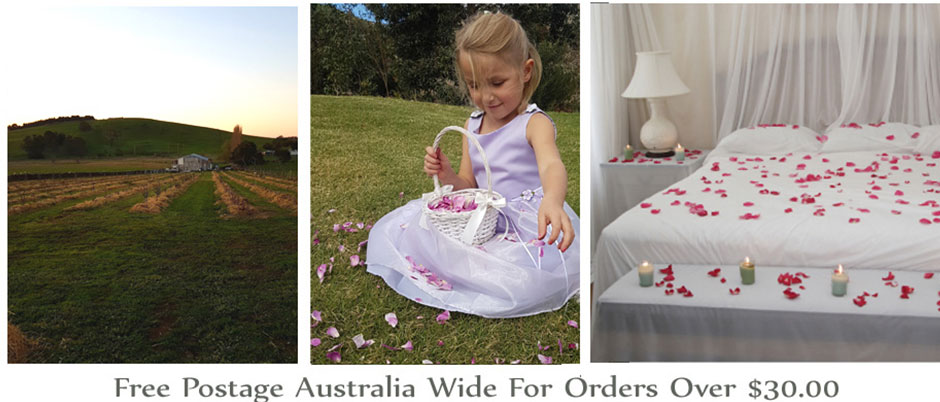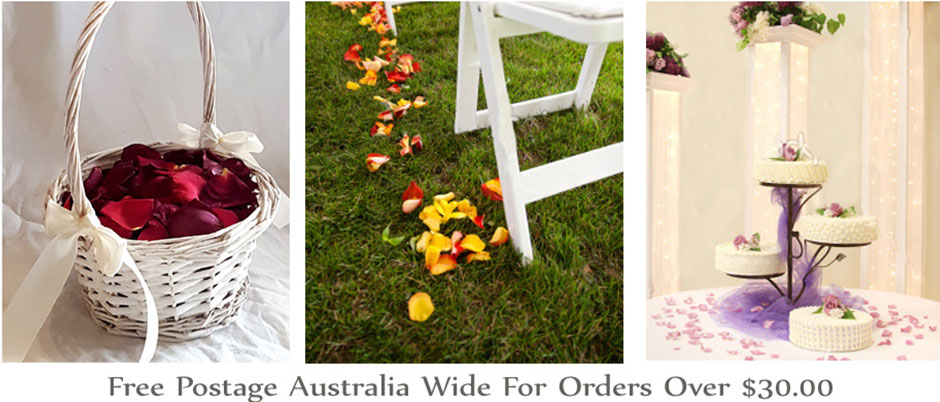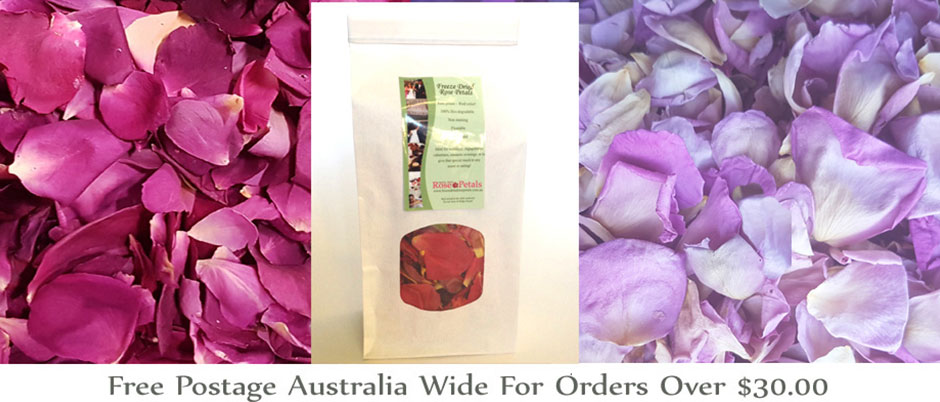 Buy your Rose Petals in Melbourne & add a touch of elegance
When planning an event, you want to make every detail count. After all, it's the small details that make the biggest impact on guests. One of the most significant events in a person's life is their wedding day, and it deserves all those special touches including an aisle scattered with romantic rose petals.
Whether you are planning your wedding or another special event, when you buy your rose petals from our Melbourne based company, you will get a natural, bio-degradable product that will add elegance and romance to whatever event you are planning. We have been in business for over a decade, and we grow our roses right here on our very own property. We remember what it's like to plan a wedding and the importance of having all the details right. You can't go wrong with these petals.
You can buy your rose petals in Melbourne today, and we will send you a quality colour mix customised to your preferences. There is no need to wait. We are happy to take your order up to a year in advance, and we will send your petals to you four weeks before your event. That's one more thing you can check off your wedding to-do list today. We also offer express postage for events that are quickly approaching.
Buy your rose petals in Melbourne today and let us help you create a memory that will last you a life time.