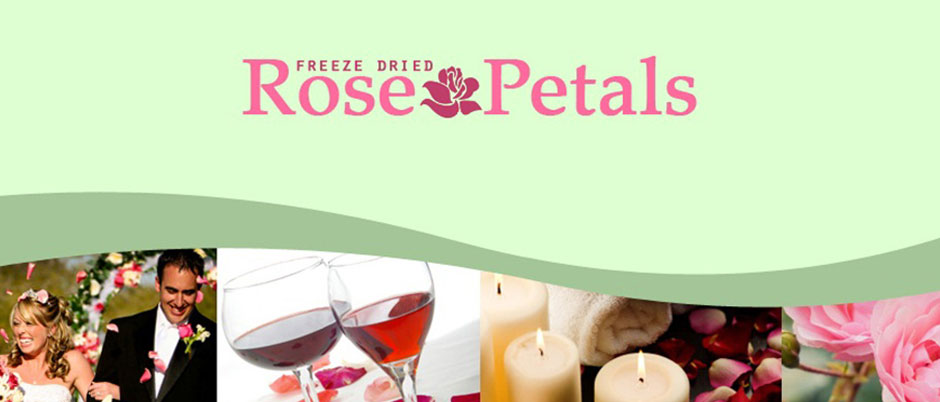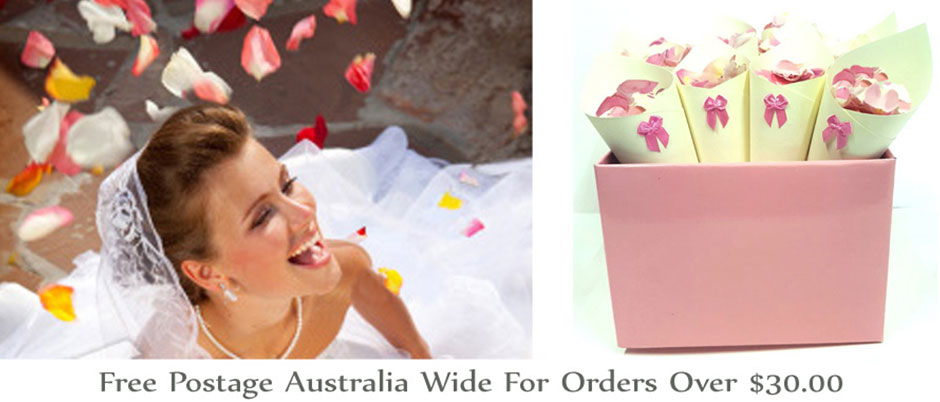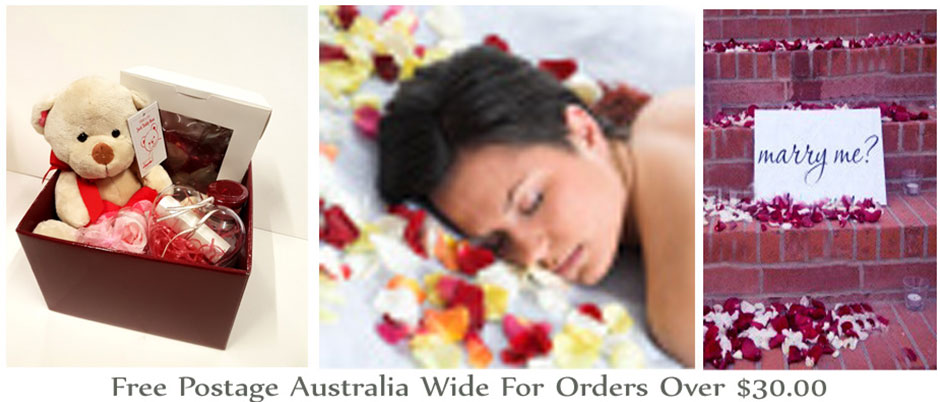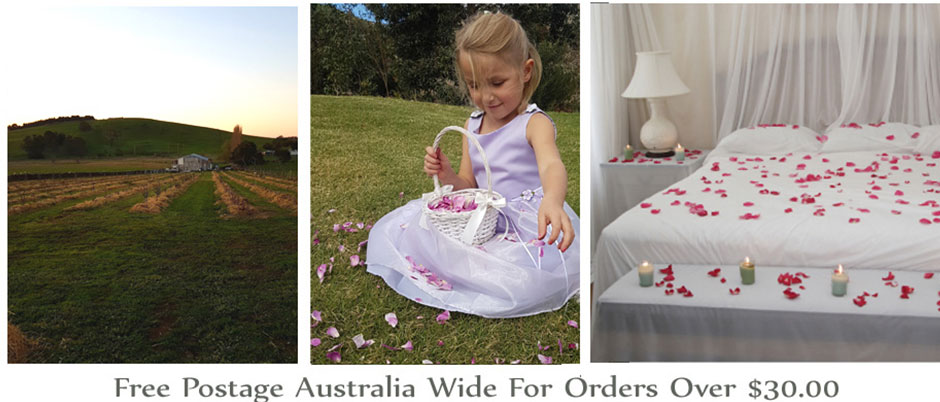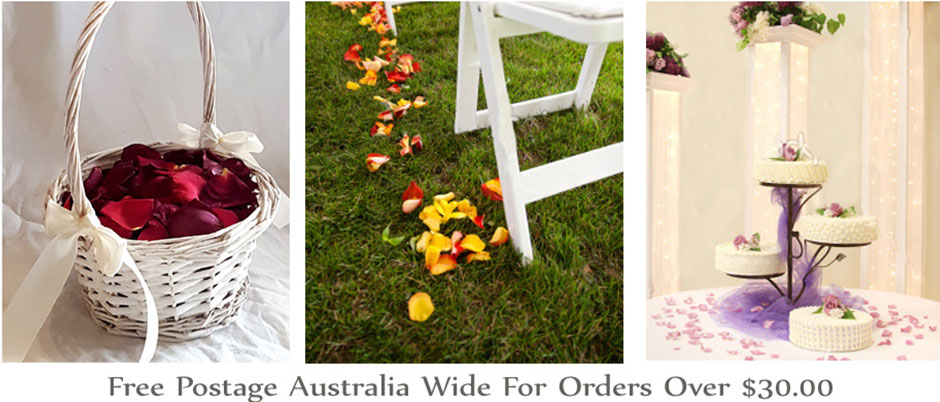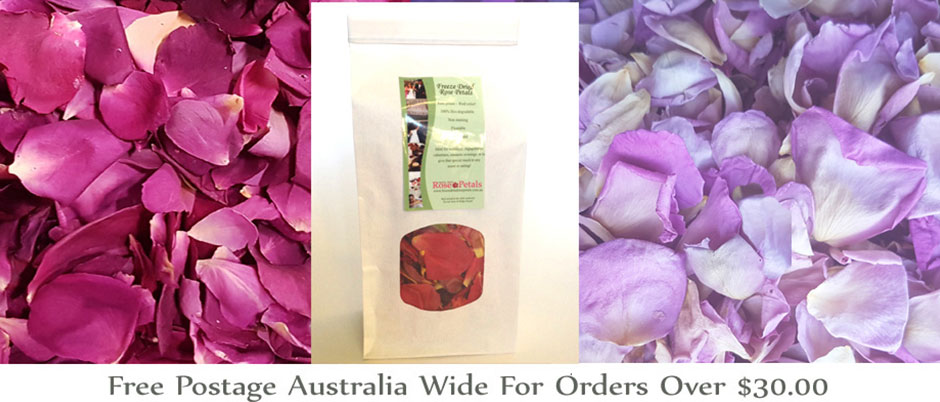 Wedding Flower Petals will make your wedding day Spectacular
You want your wedding day to be remarkable. Once the excitement of your new engagement wears off and you start planning, you suddenly realize there is so much to do. You have to find a dress, a venue, music, and make a guest list. As any bride knows, there are a million details you must work out. After all, it is in the details where the magic happens. It's these details that make your wedding unique and special to you and your soon-to-be husband.
Having rose petals for your wedding is one of those details that will make it memorable. Whatever their use, our freeze-dried rose petals will add a delicate splash of colour to your day. They are natural, bio-degradable, and last longer than fresh petals. Availability in a range of colours makes customising them a breeze.
We have been growing and making these dried rose petals for over a decade. All our roses are grown right here in Australia. We remember our own wedding day, and we strive to create a product that we would be proud to have at our own wedding. This means we do whatever it takes to ensure our rose petals are high quality yet affordable. After all, we understand the importance of a wedding day.
Choose Rose Petals for your Wedding to create lasting memories
Imagine your wedding day. Your flower girl makes her way down the aisle dropping colourful petals as she goes. When it's finally your turn to walk, you see the aisle, and the delicate rose petals sprinkled along the way add a simple yet elegant splash of colour. This is a detail that will leave your guests in awe.
After your wedding, our wedding petals can be used to begin the celebration. Providing your guests with our flower petal confetti allows them to get involved in the festivity while also providing a perfect photo opportunity. Imagine the smiles on yours and your new husband's faces as a colourful shower of wedding flower petals fall from the sky. Those are memories that will last forever. After all, nothing says romance more than exquisite rose petals.
Versatile Wedding Petals for all special events
Our wedding flower petals make an excellent addition to your wedding day, but they can also be used for so much more. Order extra petals and save some to use when taking photos. Imagine the amazing shots your photographer will get as you and your new husband laugh and play in these beautiful petals.
Our petals are also perfect for celebrating an anniversary or another special event with a loved one. These petals easily add that special touch of romance to a quiet candle lit dinner. You can also wow your loved one using these petals for a romantic evening or your first anniversary. Whatever their use, these petals won't disappoint, since we do everything we can to get you a product you love. After all, your wedding day, as well as other singular events, are the memories of your life and you deserve to indulge in something that will help you create lasting recollections.